Cheap Young Driver Insurance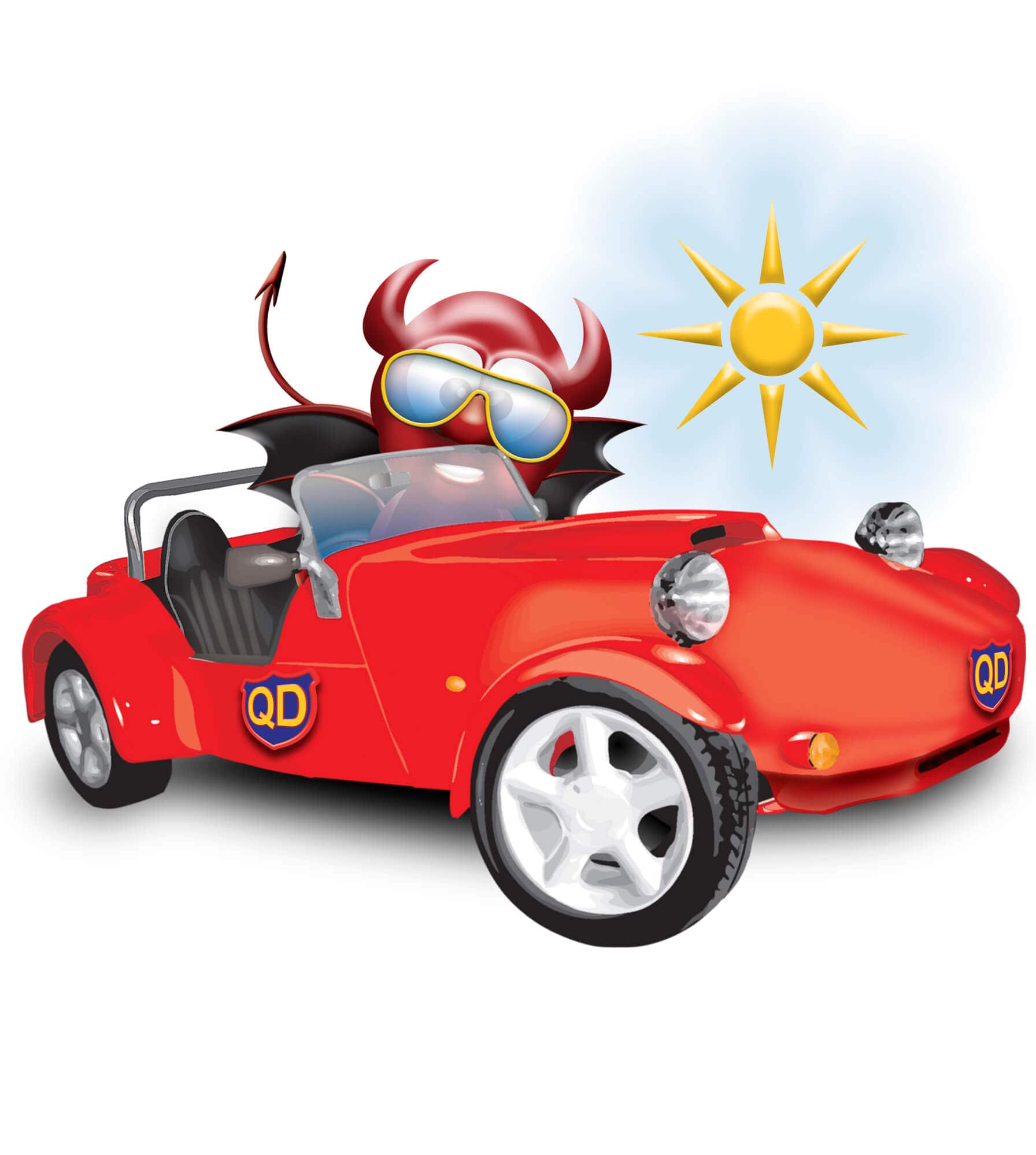 Quote Devil have great deals on young driver car insurance. Our team specialises in finding cheap car insurance for young drivers, learner drivers, student drivers, whether that's with or without a No Claims Bonus. If you're still on a provisional driving license then no worries - get your insurance with us at a great price for great cover.
We can get you the best deal and cheapest quotes because Quote Devil specialise in insuring young drivers so it is what we do for a living! Not only do we offer some of the best prices on car insurance for young drivers, we really understand the market. We can give breakdown cover and can give you cover over the phone to go and collect that auto you want. Call us now on 01-2541300 or fill out our form and let us get you the best price possible.
Our office hours are Monday to Friday 9am to 5:30pm.
Most insurers don't want to insure young drivers so won't quote or will quote you out of the market but Quote Devil are Ireland's learner driver car insurance specialists, so we want to cover you and to make it easier. We can also arrange for you to pay your insurance over instalments with a low up front deposit.
Why not get a young driver car insurance quote now to see how much you could save this year?
Car Insurance for Young Drivers
The price for young driver car insurance has jumped up recently but we still give discounts for a variety of situations from driving lessons to driving experience and record. Obviously the price comes down an awful lot if you have one year driving claim free and you get the full driving license. But you have to start somewhere and we can help with this so before you buy anything talk to us.
We have a number of different underwriters that asses young drivers differently and a lot can come down to the model and age of the vehicle, so it really is worth your while having a chat with one of our advisers before you buy your first car. You may be able to save money on your insurance by buying a slightly newer car or a different model. So the most important first step is to talk to us and get check the parameters you should be looking.
Quotation Form
Learner Drivers - Choosing the Right Policy
There is a structure to getting affordable car insurance for your first time. The best way is to firstly do your twelve EDT lessons with an approved Driving instructor and then pass your driving test. There are substantial discounts for both. You don't need to have passed your driving test but it offers quite a large discount.
The old way of doing this was you'd buy an old banger and then do the lessons and the test! This is an expensive and an outdated way. Generally, you can now do the test in your instructor's car.
The other huge factor in getting affordable cover is the actual car itself not just the engine size but the model, safety features, the year and how many owners it has had. So before you buy a car you need to get a quote on that exact car and registration number.
Here at Quotedevil we have dedicated young driver advisers and have been at the forefront of this type of insurance since 2010. We can advise on the entire process from start to finish and get you on the road.
Car Insurance for Named Drivers
If you have been a named driver on someone else's policy and are now looking to get your own insurance, QuoteDevil can help. We have Insurers that offer sizable discounts if you have been a claims free named driver on another person's policy for 5 years or more. Don't have 5 full years of named driving experience? Don't worry! We will still be able to reduce your premium as long as you have 1 full year or more claims free driving experience. It works in a similar way as having a no claims bonus.
To avail of this discount, you will need to have been a named driver on a private car policy and be able to provide a Letter of Named Driving Experience. This letter from your previous insurer must show how long you were named on the policy and that you had no claims during that time. QuoteDevil can accept your named driving experience as long as it was earned in the Republic of Ireland, Northern Ireland or the UK and is dated within the last 24 months. We are unable to accept an Insurance Certificate, Insurance Schedule or Proposal Form as proof of named driving experience.
Our Partners