Electric Car Insurance
One of the many benefits of buying an electric car is obtaining much cheaper insurance. Our insurance rates are a lot lower for electric cars for several reasons. The type of person who buys an electric vehicle will generally take shorter journeys and clock up less mileage. So you can do your best to save the planet and get a little extra in your back pocket!
We offer reduced rates with one of our suppliers. This offer is subject to the normal underwriting criteria. It may not be available to everyone but if you qualify for it, you will receive unbeatable value.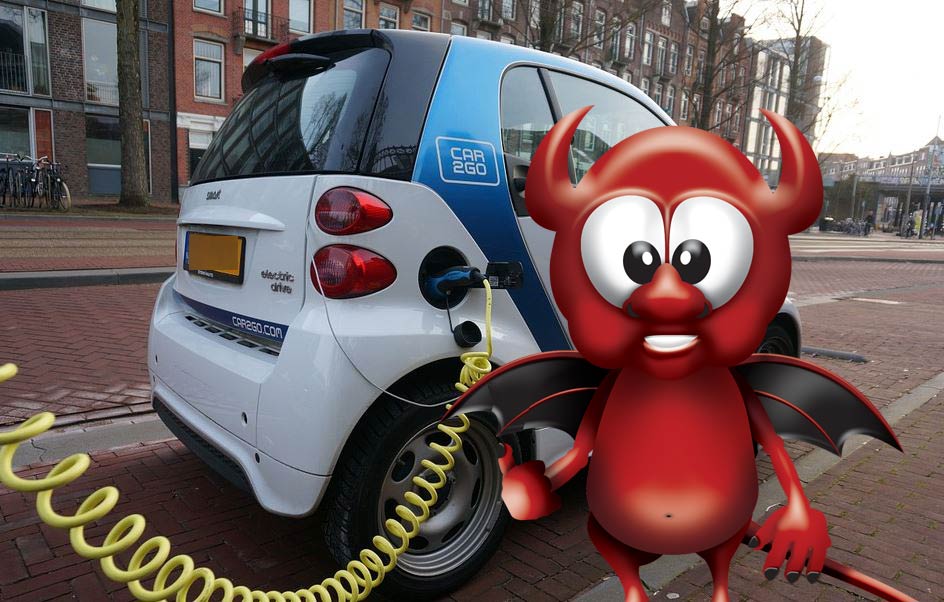 Why choose Quote Devil for Electric Car Insurance?
At Quote Devil, we have seen a huge demand for electric car insurance and we have responded by offering special discounts with one of our insurers for electric car drivers.

Specialists for breakdown assistance for electric vehicles

We provide our customers with superb discounts and the cheapest electric car insurance cover in Ireland

Our customers will have peace of mind knowing that our excellent customer service team will always be there for you whenever you need us

It is our priority to get every customer the best insurance deal possible

Our policies are designed to suit you and your vehicle
Quote Devil Policy Benefits
Our electric car insurance is crammed with many great benefits in ways to assist you with the right level of cover, here is our list of benefits below:
Fully comprehensive cover

At Quote Devil, we have seen a huge demand for electric car insurance and we have responded by offering special discounts with one of our insurers for electric car drivers.

Breakdown assistance

If your vehicle breaks down or you have an emergency on the roadside, it is good to know that there is always help 24 hours a day with breakdown assistance cover for up to 30 minutes of labour on the roadside to attempt to fix your vehicle "there and then" before initiating a towing service.

Lock Replacement cover

If your lock transmitter or car keys are stolen or lost, then we will cover the costs to have them replaced. We also cover the cost of the following:
The ignition steering lock
The boot lock and the door locks
The central locking interface and the lock transmitter
No Claims Bonus Protection
If you have 5 years or more of claims free driving experience, then we can save you up to 55% on your premium.
Windscreen cover comes as standard with Comprehensive Policies
With every Quote Devil comprehensive insurance policy, windscreen cover comes as standard. Windscreen cover simply means if any glass needs to be replaced on your vehicle, then the costs of this will be covered as standard. Windscreen damage which occurs from chips or cracks is also covered.
Our policies can cover you to drive someone else's car
The majority of our policies will cover you to drive another person's vehicle. You will only be insured third party to drive someone else's vehicle.
Cover for your personal belongings
If your vehicle is damaged as a result of fire or your vehicle is stolen which results in loss of personal belongings – including Child Car Seats or Buggies, then the cost of your belongings will be covered by your car insurance up to €550.
Replacement Car following a Claim
If your vehicle is damaged and unusable following a covered claim, we will provide a like for like temporary replacement "like for like" electric car (where available) for up to 10 days
How to Cut the Cost of Electric Car Cover
There are many ways of reducing your car insurance cover price these include the following:
Restrictions on your annual mileage

Be accurate on how many miles that you drive. Some electric vehicles have smaller ranges on each charge so the less you drive the less you are to pay.

Do not Auto Renew

Electric cars are becoming increasingly popular in the mainstream now so there are so many different insurance companies offering great deals for electric vehicles. It is important that you don't auto renew with your existing provider at the end of the year.

Cost comparison

You could save a lot of money by just shopping around and comparing quotes, this way you will always get the best deal and the best policy.
Please call us on 01 440 4955