Pet Insurance Ireland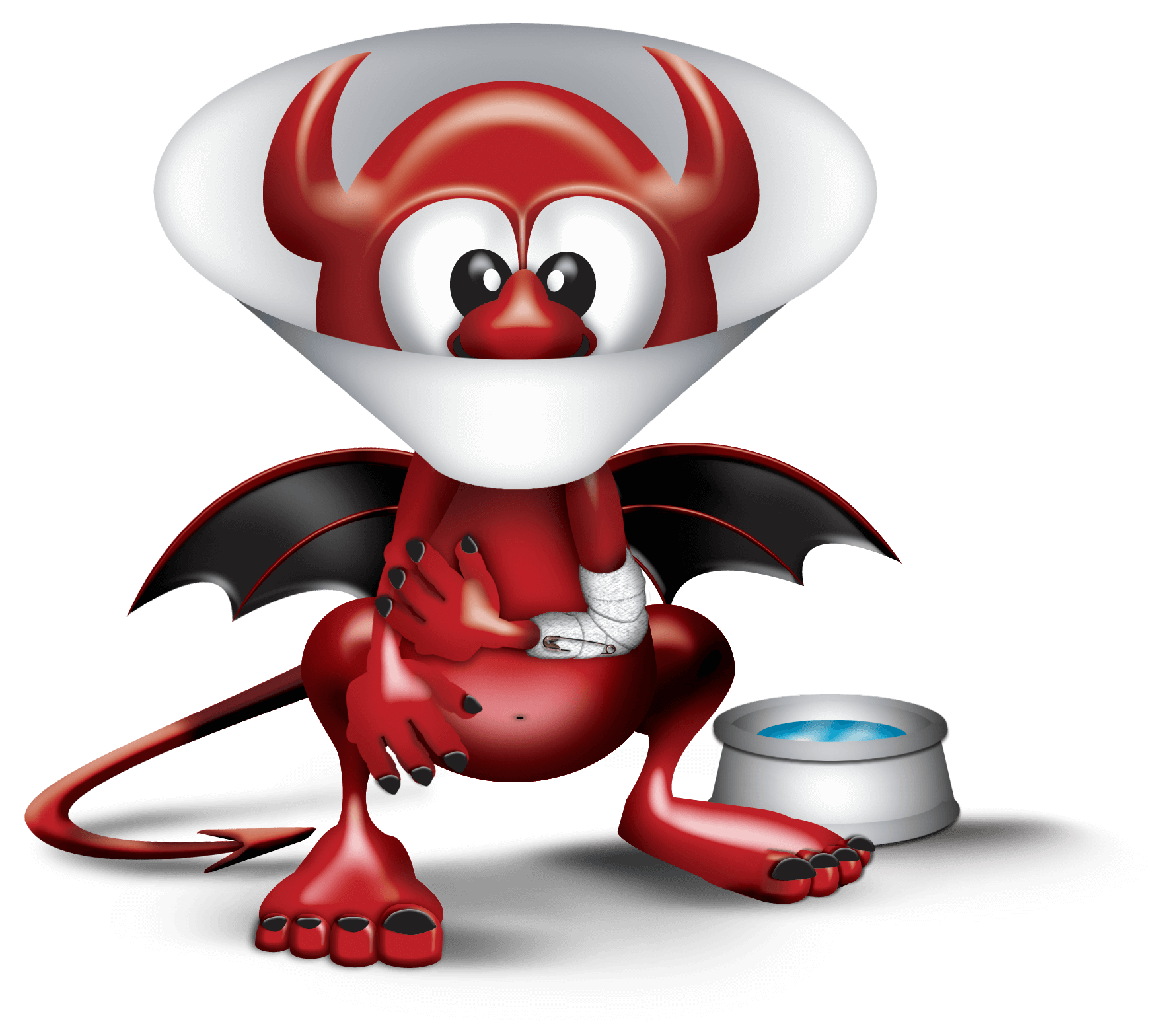 When we share our home and life with a cat or dog they become a member of the family. A sad reality is that pets can be injured or become ill and require expensive medical care.
QuoteDevil Cheap Pet Insurance provides the peace of mind that comes with not having to worry about the monetary side of your pets healthcare or the possibility of having to make a difficult decision in relation to whether to go ahead with an expensive operation.
Cheap Pet & Dog Insurance
So the CEO of the company got a dog last year and forgot to take out pet insurance. He went away on holiday and his dog was run over and had to pay €1110.00 in vet bills when he got back. So if anyone is an advocate for dog insurance it's our CEO. It's very important to get the pet insurance while your pet is young as if they develop a condition you can't get cover for it as pre-existing medical conditions are excluded. Vet bills are very difficult to deal with financially so you really need the peace of mind to protect against the potential bills. You can get a quote online in less than two minutes and you can complete the purchase on line. We are also very competitive so we offer great value cheap pet insurance online.
Pet Insurance covers way more than just the vet bills but have a read of our policy cover, it's easy to understand and email us if you have any questions.
What Our Pet Insurance Policies Include
Veterinary Fees up to €4,000
Third Party Liability (Dogs only) up to €250,000
Death from Accident up to €,1000
Boarding Kennel/Cattery Fees up to €1,000
Theft/Straying up to €1,000
Holiday Cancellation up to €1,000
Lost and Found Ads up to €1,000
What Our Pet Insurance Policies Include
Quarantine up to €1,500
Emergency Repatriation up to €500
Loss of Passport up to €250
Pet Insurance FAQs
What are the minimum pet ages?
You can take out a policy to insure your pet dogs and cats starting from when they are aged 8 weeks up to 8 years old. If your policy is renewed annually and you have a Lifetime cover policy, then your pet will be eligible for cover past the age of 8 years old. Please always read the policy documentation wording carefully.
What are the minimum pet ages?
For new customers who wish to take out a policy for pet insurance, pre or current medical conditions will be excluded.If I purchase a pet insurance policy today, when will my pet be fully insured? In general, after 14 days from the purchase date, your policy will be valid.
What is an excess?
Policy excess in simple terms is the first amount you must contribute towards a claim. It will vary in the amount of contribution that is needed and will also depend on the type of policy you have purchased.
What is covered under complementary treatment?
It depends on the policy that you have purchased and only some types of pet policies will have offers of complementary treatments. Normally what is covered under complementary treatment is chiropractic care, acupuncture, and osteopathy. Every treatment listed must be due to a valid claim for an illness or injury and must be carried out by a professional vet practice. Terms and conditions also apply.