Tips for Buying your First Car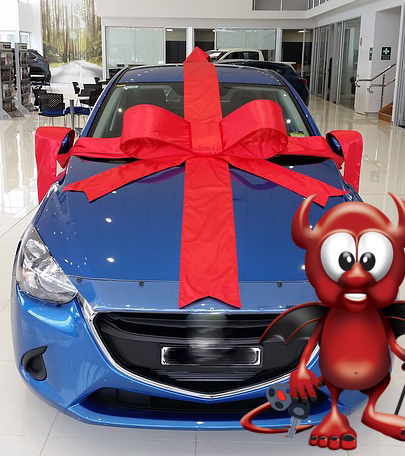 Deciding to buy your first ever car can be an exciting and daunting task. Whether you are getting a loan to finance it, you may have saved up for it, or maybe your parents are stepping in to buy you the car. There are so many things you need to consider such as the make and model, dealerships, colour, engine size, whether you would like a brand new or a used vehicle, the overall costs and maintenance of the vehicle. Take a look at our helpful tips for buying your first car.
Consider your Budget and what you can Afford

As a first-time driver and car owner, it is essential that you consider how much you can afford if you are buying your own car or if you are seeking a loan. Determine how much you would need to borrow depending on whether you go for new or used. Be realistic on how much you can afford and stick to that budget. You should also be aware of the other costs of running a vehicle including car insurance premiums, fuel, motor tax, NCT, tyres, and general vehicle repairs. Do not buy a car that you cannot afford.

Look for a Car

Once you have considered what budget you have or funding you have secured, it is time to start looking for a car. Shop around dealerships, online sources such as auto trader, gumtree, done deal, and even the classified ads. If you decided to purchase your car from a private dealer it is essential that you get the car fully checked over before purchasing. If you are purchasing a used car there are a few things to be aware of and get checked over:

Is the car fit-for-purpose
Does the description match the vehicle you are viewing?
Mileage
All windows, locks, seatbelts, radio, air con are in working order
Brakes, clutch, and wheel are in working order

Think about purchasing a used car rather than new

On average, as soon as a new car leaves the dealership it loses 11% of its value. For the next 5 years, every following year, the car depreciates by 15% to 25%. A car is only worth 37% after 5 years for the price that you paid for it. Taking out a loan, depreciation means you will owe more money than it's worth once you start to drive it. When you purchase a used car, this vehicle has already depreciated. You can save a lot of money by purchasing a car that is 2- or 3-years old.

Take the Car for a drive

If you are very happy with the car and you may like to purchase it, firstly take the vehicle for a spin around. Always test drive the vehicle before buying. If you are purchasing from a dealership you would generally be covered under their motor trade policy. Make sure you drive the vehicle when the car's engine is cool this will give you a clear indication if there are any issues with the vehicle. As you are driving the following things should be kept in mind:

Clutch: The clutch biting point should be tested before driving the car. When the clutch is fully engaged if it doesn't bite then it may need replacing.
Performance: how is the acceleration, does the vehicle take corners properly. Are there any odd vibrations or sounds.
Brake Testing: Are the brakes responsive. Do they require a lot of pressure or feel soft.
When changing the gears, do the transmission gear shifts feel smooth or is there any noticeable problems?

Taxing and Insuring your Vehicle

A big part of running a car is the costs of tax and insurance. Purchase a vehicle that is not overly powerful. A car with a 2 litre engine sounds perfect, however, it is going to be quite expensive on tax and insurance. Search around for the cheapest car insurance and tax providers. Also, by passing you driving test ASAP, you will greatly lower your insurance premium.
---