How to Get Cheaper Car Insurance for First Time Drivers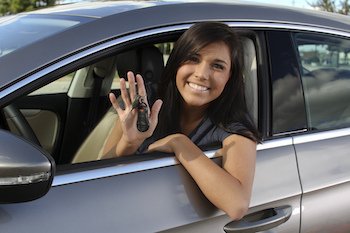 You consider yourself a good driver, have chosen the car you drive wisely, and you are looking for cheap car insurance. As we all know, any first time and new driver 's insurance policy can be expensive. This can put new drivers in a difficult position if they are learning to drive and to obtain insurance you will need a lot of finance behind you. The insurance premiums for first time drivers are a lot more than the more experienced full licence driver policies. A new driver is defined as someone with no driving experience on the road and has no insurance record. If you are a new first-time driver, then in the insurance companies eyes you are a risky driver to insure. By not having a no claims bonus and having little driving experience, you will be required to pay a lot more for your car insurance.
Types of car insurance cover
There are two types of car insurance cover, these include:
Comprehensive car insurance
Third party fire and theft
You are legally required in Ireland as a motorist to have a third party fire and theft insurance policy as a minimum. This will cover you if another driver 's car is in an accident and you are at fault and it also covers your vehicle for fire and theft.
Fully comprehensive covers you for the cost of accidental damage to your vehicle or a third parties vehicle. The premium will be higher, however, it will save you a lot of money in the long run if your vehicle is badly damaged in an accident.
Factors affecting insurance premiums
The number of years you have held a full/learner driving licence
Your age
Your cars age and model
Engine size
Where the car is parked
Why is car insurance more expensive for a first-time driver?
Insurance is calculated by the possible risk and you are simply a bigger risk by being a new driver for obvious reasons. However, there are plenty of ways of reducing your car insurance as a first-time driver. So, let 's take a look at how to get cheap car insurance.
Choose a cheaper and reliable car
The model, make, and the year of a car can make a big difference to the price of your insurance, especially for first time drivers. Avoid high powered cars as this will only put up the price of your premium. Go with a lower cost small used vehicle to save you money. A smaller engine like a 1.0 litre would be a lot cheaper to insure than a larger engine. Research has shown that 50% of young drivers drive a small car, 33% drive a medium sized vehicle, and 9% drive a large family car.
Pay a higher excess
The excess amount is the amount of any claim you need to pay yourself. Having a higher excess will result in lower premiums in the event you need to make a claim.
Be added a named driver
You can be added as named driver under your parent's car insurance policy to bring down the price of the insurance. The insurance providers will see an older and experienced driver sharing the vehicle so they may offer you a cheaper rate.
Make sure your vehicle is secure and safe
Many insurance providers will like to see that your car is secure to avoid any risk of theft or damage. If you have a security alarm fitted in your vehicle, this can reduce your costs on your premium.
Drive your vehicle less
The less you drive on the road, the less mileage you will have which in turn could lower your car insurance premium. Also, the less you are on the road, the less likely you are to be in an accident.
Avoid Visual Modifications
Enhancing your car's appearance with attractive modifications like alloy wheels, sports seats, body kits, and spoilers can make your car more attentive to thieves therefore, making you a high-risk factor which can then increase your insurance cost.
Licence
If you are driving on a provisional license, it is essential that you obtain your full driving licence as soon as you possibly can. Your insurance costs can decrease dramatically with a full driving licence. The longer you are driving, the more benefits you will receive including a no claims bonus.
Install security features
Cars fitted with an approved immobiliser or security systems such as car alarms can be a lot cheaper to insure than without any protection. This will also put your car out of risk of being stolen, vandalised, or damaged.
Choose the right insurance company
Once you choose the right insurance company, you will receive all the discounts and cheaper prices on your car insurance premiums in the long run. Quote Devil are experts in first time drivers cover, so get in touch with us today for an unbeatable quotation!
Also, here are some tips for buying your first car!
---