Driving Offences Ireland Explained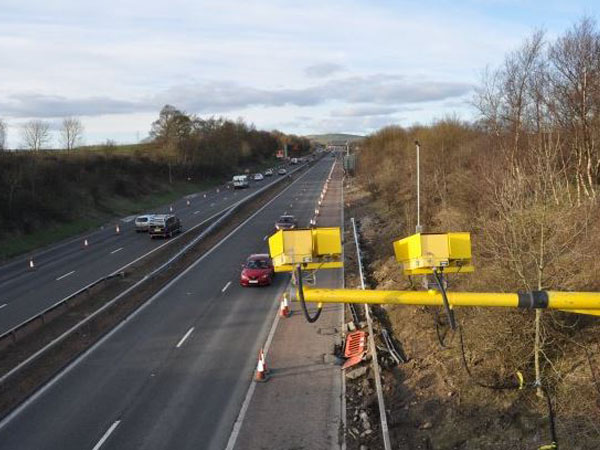 In Ireland every year, to drive a motor vehicle legally, thousands of people must be issued with a valid driving licence. These include cars, trucks, vans, motorbikes, agricultural machinery, and much more. To ensure a high standard of safety on our roads, anyone driving in Ireland must understand and take notice of the penalties and the laws that are in place if the laws are broken. All motoring provisions in Ireland are set out by the road traffic acts. The issues that are dealt with under the legislation act include vehicle standards, vehicle licensing, responsibilities, your obligations, and much more. The offences include speeding, driving with no attention and care, driving with no seatbelt, drink driving, and driving with no insurance or tax. In 2006, a new driving offence was introduced for driving while on a mobile phone. If you get convicted by a judge for driving a defective vehicle or for a motor offence, you can be disqualified from driving. A defective vehicle simply means a vehicle that isn't worthy of driving on the road. There is also parking fines and restrictions system in place nationwide. Any citizens that are summonsed with motoring offences will be held in a court and the judge presiding can set out disqualifications for driving, and licence or driving endorsements. If you are convicted of an offence for causing a death while dangerous driving, then this will be held in the circuit court before a jury and a judge unless before the hearing the defendant pleads guilty. If you have certain motoring offences such as dangerous driving or drink driving, then the Gardai have the arrest the person.
Penalties for Driving offences
The Penalties on convictions for any
driving offences
depends on how whether they are repeat offences or how severe the offence is. They can include monetary fines, endorsement of driving licence, imprisonment in more severe cases, and disqualified from driving for life. For certain offences, there is a penalty point system. In relation to the most common motoring offences, under the 2006 road traffic act, the penalty point fines were increased.
Driving Disqualifications
Disqualification is generally issued by a court in the prevention of a someone from holding a drivers licence or even applying for a drivers licence for a set time. The 5 main types of qualifications from driving are:
Ancillary Disqualification
This type of qualification is an optional addition compared to any other imposed penalties by the courts. An ancillary disqualification can be imposed by a judge, depending on how severe the case is.
Consequential Disqualification
If a person has been convicted of certain offences, a court is obliged to make an order disqualifying a person. Consequential disqualifications are the most common type of disqualification handed down by the courts.
A special disqualification order can be enforced as no convictions are needed. The National Driver Licence service or Gardai can apply to the district court for a special disqualification order if they believe the driver is:
Not fit to drive due to a physical disease
Unable to drive any vehicle
Not fit to drive due to a mental or physical disability

Disqualification for 12 or more penalty points
This is issued by the department of tourism, sport, and transport and not the courts. If a person receives on their licence twelve points or more, they will receive notification from the department from a particular date that you will not be allowed to drive for 6 months. The driving licence will then need to be sent to the
NDLS
.
Transfers an order made in any EU state to another EU state where the disqualified person currently lives. A disqualification order can be appealed within 14 days from the conviction date. If you do not appeal the conviction after the judge has ordered it, you then receive a disqualification from driving. A notification will then be sent to you from the fine's office of the district court where you appeared, saying you must submit your driving licence straight away. Your learner permit/licence will then be held with the NDLS until the disqualification ends.
Endorsement of Penalty Points
The endorsement of penalty points is entered onto the licence record. The endorsement record is on the national vehicle and driver file which is notified by An Garda Siochana or the department of tourism & sport, or transport. The points then remain on the licence for three years. If applying for motor insurance, you must notify your insurance brokers. Motor insurance premiums can increase if you have an endorsement on your licence.
Offences for Fixed-Charges
Under the fixed charge offences system in Ireland, if you have committed a driving offence under the road traffic acts, this will allow you to issue a payment of a fine or a fixed charge instead of going to court. From the date of issue of the fixed charge, you have 28 days to pay the fine. If you do not issue payment within 28 days, the payment increases by 50% and if it is still not paid after a further 28 days, then the initiation of court proceedings will go ahead. You must notify the
Garda Fixed Charge Processing Office
if you were not the driver of the vehicle. They will then issue the charge to the driver of the vehicle.
Insurance and Motor Tax
If you drive a vehicle in Ireland, you must display on your windscreen your car insurance and motor tax certificates. If you are found to not have any current insurance or tax, the Gardai can impound the motor vehicle until a valid insurance and tax certificate is produced.
Driving offences committed in other jurisdictions
In other countries, endorsements and penalty points received on your driving licence are not recognised between the states. If you acquire endorsements or penalty points on your licence before entering Ireland, they will not be transferred onto your driving licence.
Driving in Ireland with a foreign driving licence
If you drive a vehicle in Ireland and receive penalty points, a record will be kept for you and the points will then be issued on this record. You will be disqualified from driving in Ireland if you receive 12 points on the record in a 3-year period.
Fine Rates
Appeals to the district court to restore your driving licence early if you are currently disqualified cost €55. It is free of charge to appeal to the district court to reverse a conviction leading to disqualification. A copy of your driving licence record costs €15 All fees and fines are paid to the state unless otherwise stated by the law.
Application Procedures
Disqualification appeal
You can appeal to the circuit court for any convictions for driving offences or disqualifications from driving. The appeal must be made for your conviction within 14-days.
Disqualification Removal
You can apply through the courts for early restoration of your licence if you have been disqualified from driving. This can be done with a solicitor or in person after your fee payment is completed. When have your disqualification period is over, you are then eligible to apply for an early license restoration. During your disqualification from driving, your licence will be held by the NDLS.
Penalty Points for Driving Offences
Ireland introduced the penalty points system in 2002 for all driving offences. If you have been convicted of any driving offence in Ireland, you will be issued with penalty points by the Gardai. You are not allowed to drive a vehicle if you hold 12 points on your licence. In the space of 3 years, if you receive 12 points on your licence, you will then be automatically disqualified from driving for up to 6 months. Both full licence and permit driving licence holders can receive
penalty points for driving offences
. Penalty points stay on your licence for 3 years. You will receive a notice in the post when they have been removed.
---