Penalty Points for Driving Offences Explained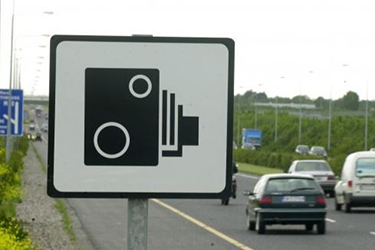 In 2002, Ireland introduced the
Penalty Points system
for all driving offences. In 2006, Ireland also introduced a fixed charge fine for any motor vehicle driving offences. The government laws for penalty points are set out under the
Road traffic act 2002
. If you are guilty of any driving offence in Ireland essentially, you will be issued with points by the Garda to your driving licence. The main aim of introducing the penalty points system into Ireland was to improve and influence drivers behaviour and also to change the astonishing levels of serious injury and death on our Irish roads. In other European and international countries, this system has been very successful as it has immensely reduced the number of deaths of the roads in other countries. All penalty points are recorded on your own licence record and they do not appear on the physical driving licence. All records are kept in the driver and national vehicle file which is controlled by the Tourism, Sport, and Transport department. On December 8th 2014, more penalty point changes were introduced. All new changes included 14 new offences, the points that existed were increased on 9 offences, and two offences had procedure changes to allow points to be issued without a court conviction.
Penalty Points System procedure
Convictions of any driving offence causing penalty points
You are issued with a fine notice caused by an offence you committed causing penalty points. You may accept to pay your fine instead of been issued with a court appearance.
Any driver who holds 12 points is not allowed to drive a vehicle. If a driver receives 12 points in the space of 3 years, they will automatically be disqualified from driving for up to 6 months.
Do penalty points apply to both learner and full driving licences?
Yes, they do apply with both learner and full driving licences. If you own a foreign driving licence and you drive in Ireland, penalty points still apply.
Do the points I received take effect the same day I committed the offence?
No, you will receive a notification letter sent to you by the Road Safety Authority stating to you that the points have been issued to your licence. All details on the letter include your address, date and time, name, the offence location, and confirmation you were convicted of such offence in court or that you paid the offence charge that you committed. The date on which the notice was issued to you is also on the letter. The points are added 28 days after this date.
All fixed-charge fines must be paid within 56 days. If you fail to pay within that time, you will be served with a summons to appear in court.
The length of time points stays on your licence
Penalty points stay on your licence for 3-years from the effective start date. You will get a notice in the post when they have expired.
What is the procedure if another person was driving my vehicle?
If your offence was caught on camera, the charge notice is always issued to the registered car owner. If you were not driving the car and someone else was, that person should fill in the attached form of the notice that was issued and give their details. The form should then be returned to a Garda station with the fixed charged notice. The Gardaí will then issue the fixed charge to the person who was driving at the time.
Which Driving offences will result in penalty points?
Speeding Offences
If you have committed a speeding offence, then 3 penalty points will be added to your driving licence and a fine of 80 euros. If a traffic camera caught you speeding, then your notice of penalty points and a fine will be issued to you by the post. Your first notice of fine must be paid within 28 days and if you fail to do so within the 28 day period, the charge then increases to 120 euros which also must be paid within 28-days. If the fine is not paid within the 56 days, a summons will be issued to you for a court hearing. If the court convicts you for non-paid fines and speeding offences, you will then receive an automatic fine up to 1000 euros and 5 penalty points.
Insurance Offences
If you have no car insurance and you are caught, you can receive 5 penalty points on your licence, a fine of up to 5000 euros and if the court has convicted you, a possible term of imprisonment not exceeding 6 months. Sometimes the court can decide to disqualify you from driving rather than issue you with the penalty points.
Seatbelt Offences
A fixed charged fine of 80 euros will be issued to you if a child under the age of 17 travels with you without a seat belt and you do not wear your own seat belt. The fine must be paid within 28 days. If you have not paid the fine within the 28 days, the charge will be increased to 90 euros and must be paid within 56 days. 3 penalty points will be added to your driving licence if you opt out of going to court. If the court convicts you for a no seat belt offence, then 5 points will be issued to you on your licence and you will be liable to pay a 5000 euro fine.
Careless Driving
If you drive in a public place without attention or care and have committed a careless driving offence, a court appearance is then mandatory. If you have committed a careless driving act, 5 points will then be added to your licence and you may also receive a fine of a minimum 5000 euros. If you cause serious death or bodily harm, the driver of the vehicle is liable for conviction to imprisonment for a term up to 2 years, a fine up to 10,000 or both.
---