House & Home Insurance
Up to 40% off your House Insurance!
This offer is based on a quote for a 50-year old couple from Offaly with €160,000 buildings cover, €15,000 contents, a linked burglar alarm & claim free for 6 years.
Quote Devil has changed the way Household Insurance is arranged in Ireland. We are Ireland's only exclusively online home insurance provider. This means we can offer incredibly low prices and brilliant cover in the shortest time possible.
Cheap House Insurance Quotes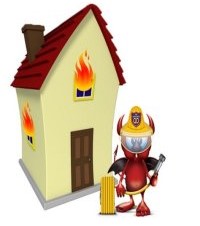 We at Quotedevil sold our first online home insurance policy in November 2009 and we now have tens of thousands of customers. Our mantra is simple; we offer great value online household insurance by arranging it exclusively online and therefore saving on the cost. We then pass these savings on to the customer in the form of lower premiums. You can get a house insurance quote online in sixty seconds and take out the entire policy in three minutes. At the end of the three minutes you will have your policy document and your letter of indemnity sitting in your email account. So the entire process is done and dusted in just four minutes. This is ideal if you are buying your first house. With the system offered by others you can be waiting for days for a letter of indemnity to be posted out!
We have also kept the question set to the bare minimum so it is user friendly, we test it on the boss in here who is a bit of a Luddite! If he can use it anyone can, so it is a simple process and then offers low cost home insurance quotes also. We're delighted you have taken the time to read about us and would love for you to get a quote online. If you need to check anything call our property specialist Robert on 01 2541300. Rob is available to answer any technical question and you can contact him in the messenger app on the site also between eight and five in the evening.
Household Insurance Comparison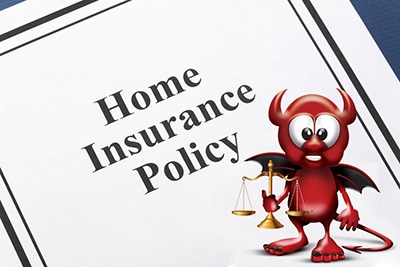 When your home insurance policy for your home is up for renewal, it's advisable to do a comparison with quotes from other insurance companies, before you renew with your current insurer – you could save yourself a surprising amount of money.
You will be amazed at the level of variation in the price of insurance. This may seem obvious but make sure when shopping around that you are seeking the same details for your quotes. Quotes vary based on what is being insured, whether you're looking for separate home, contents or buildings insurance policy or one to cover them all, insurers will be able to explain the key features of each policy they offer and some will even let you choose things such as varying your excess amounts. There are optional extras such as accidental damage, emergency cover or legal protection. Some quotes can be 4 times higher than others and some insurers even offer a discount for taking cover out online. Shopping around can take up some time but it can be worth it. Most of the time a broker like Quote Devil might be able to get a better deal for you.
Why Choose Quote Devil Over other Insurers
Quote Devil have a team of highly professional insurance agents who have been advising on insurance to Irish customers since 2009. They are here to take the hassle out of setting up your policy. Did you know most policies can be incepted in just a matter of minutes with one of our agents over the phone? Quote Devil also have a special relationship which a number of Irish Insurer's which means they can offer great policies at great prices. Quote Devil endeavour to make the whole process as quick and as easy as possible for their customers, while also saving them money on their existing policies. Give one of our agents a call today on 01 254 1300 and see for yourself why thousands of people are trusting Quote Devil with their home insurance needs!
Difficulty Finding the Right Cover?
Just recently we have launched a new product for more difficult Home insurance policies. We can now cover Period Property, listed buildings, houses under construction or renovation, unoccupied houses and even dwellings with pyrite issues. Also, cover can be provided for flat roofs, previous claims and even if your policy was refused or cancelled previously.
What is All Risk Cover on my Household?
The all risks section on our home insurance policy covers accidental damage to your contents. It can also cover your personal possessions away from the home. Simply let us know what items you would like to cover (jewellery, pedal cycles, musical instruments etc) and we can get you a competitive quote. Did you know you can even cover your mobile home or caravan under the "All Risks" section of your policy?
What is my Policy Excess?
We can reduce your premium by increasing the excess you would pay in the event of a claim. Our standard excess of €250 can be increased to €500 or even €1,000 to reduce the cost of your home cover overall.
What is Contents Insurance?
The best way to define the home's contents is to imagine your home was turned upside down, your contents would be everything that would fall out!! Contents cover on a household policy includes; household goods such as your sofa or kitchen table and chairs, personal belongings (clothes, shoes, etc), your television, radio, fridge freezer and other electrical appliances, collections of stamps, coins or medals as well as interior decorations such as lamps and rugs. Deciding what amount to cover your contents for is based on the cost of replacing all of the above if they were totally destroyed. Contents cover can range anywhere from €15,000 to €125,000 on a standard household insurance policy.
How do I Make a Claim?
First of all, check your policy to see if you are covered for the accident or incident that has occurred. If so, most insurers will have a 24 hour emergency assistance team that you can call to inform them of what has happened. They will usually arrange for someone to call out and access the damage. They may also advised you of the best thing to do in the interim as well as help you seek alternative accommodation if your home is damaged by flood or fire. In some cases the insurance company may advised you what contractors to use to repair the damage in order for you to pay a lower excess. Remember to always keep your receipts for any repair/reinstatement work as your insurer will require these to validate costs. It is also important to remember that you must notify your insurer of any incident that may give rise to a claim within 30 days of occurrence as failure to do so could result in your claim being refused.
Should you have any queries do not hesitate to contact me or our customer service team on 01 799 8804.
What Our Customers Say
Excellent Customer Service
Thank you for your assistance today, it was refreshing to find an excellent Customer Service Representative like yourself. Thank you for making my call productive and efficient. You set a very high standard and I hope you are appreciated, as I will definitely be calling again to speak to you about our other policies. As someone who has worked in Customer Service Management, I can relate to your qualities and I would commend your exemplary service . I only wish that more organisations and representatives would learn from your example.
The Best Customer Service
Over the last couple of months I've had to add people, add cover abroad and suspend my insurance. Each time I have be talking to the BEST customer service agents I have ever dealt with, not only from Quotedevil but from any businesses I've had to deal with. Their customer service is extremely helpful & kind over the phone and I felt that they had a genuine interest in helping me and coming to the best solution. I would just like highlight this great customer service and hope they continue to provide a great service.
Excellent Service
I just want to thank you for the excellent service, kindness and above all respect that you have given so freely. Never before have I encountered this level of service. Many many people need to learn from your example. Thank you.
A First Class Company
It is the first time I have used Quote Devil and I am delighted with the service I received. You dealt with my problem in the most professional and efficient manner I have experienced in a long time. Keep on doing what you are doing, you are clearly a first class company and I wish you every success for the future.
View All Testimonials
Compare Your Home Policy with Us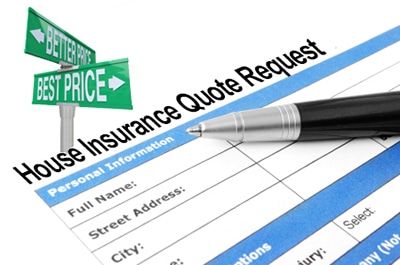 Why not try Quote Devil for your home insurance quote? Save your time and money shopping around and buy something nice to include in your contents cover! We beat or match competitor's quotes 99% of the time. We offer quotes online in 60 seconds and you can take out a full policy in 3 minutes. If you are stuck on a question on our online form we have helpful and friendly agents available in our chat window in a matter of seconds.
You are always welcome to phone in too, our lines are open from Monday to Friday 9am-5:30pm. Our house insurance policy is award winning and one of the best in the market. We offer great emergency cover too although we hope you never have to use it! You will get a faster response to your emergency and we have specially negotiated rates for your repairs or replacements of your items even if the damage is not covered under your policy. It's worth knowing that the higher the excess you are prepared to pay the lower the policy amount. If you can dig a bit deeper in to your pocket when taking out your policy it can really save you in the long term.
What is Included and Excluded in Your Policy?
Included
Storm Damage
Fire Damage
Subsidence
Escape of Water
Escape of Oil
Damage by Falling Trees or Branches
Breakage of Fixed Glass
Blockage of Sewer Pipes
Fire Brigade Charges
Trace and Access
Contents
Theft or Malicious Damage
Freezer Contents
Credit Cards
Personal Money
Excluded
Gates, Fences
Hedges
Driveways
Paths, Patios
Garden Terraces
Wear & Tear
Cash Over €400
Mildew
Damage Caused by Parasites or Vermin
Computer Viruses
Rot
Deeds or Bonds
Documentation, Photographs
Dentures
Contact Lenses
Discounts for Having a Burglar Alarm
If you're like most homeowners in Ireland then you understand the benefits of having an alarm system. Not only does it protect your home and contents in the event of a break in, it also means you are entitled to a discount on your home insurance policy. Having an alarm system in place that is monitored by a central station entitles you to an even further discount on your premium. Give one of our team a call today on 01 799 8804 to see how we can give you great cover at a great price!
What is Covered Under my Property Rebuilding Costs?
If your property is damaged beyond repair your home insurance policy will cover the rebuilding costs of your house. The policy will also cover fees to architects, surveyors, consulting engineers and others as well as the cost of complying with any government or local authority requirement following significant damage to your home.
Cover for Flat Roof Houses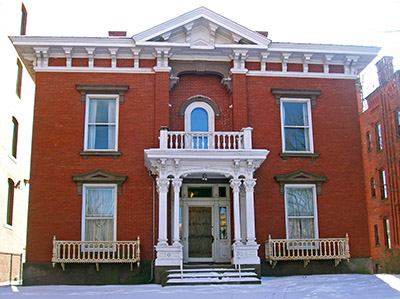 It can be difficult to get your home covered if it consists of over 25% flat roof. Most insurance companies don't have a policy to cover this kind of risk. However, Quote Devil are different. We know it is vital to have your home properly insured, that's why we have a policy that can cover your property even if it is 100% flat roof. These policies will also cover concrete roofs, metal roofs, timber roofs, fibre glass roofs and anything in between. Please email us at houseinsurance@quotedevil.ie or call us on 01 254 1300 and let us protect your home even if other insurers won't.
Period Properties
Period properties and in particular listed buildings tend to be difficult to insure in Ireland. Quote Devil are delighted to announce we now have a specialist home insurance product for buildings constructed pre 1900. This includes listed buildings and protected structures as well as cover for Georgian and Victorian homes. When calculating the sum insured you should factor in the cost of a conservation architect and the cost of alternative accommodation. We have excellent rates for these types of properties, so if you live in a listed property or protected home, then give us a call and we can save money on your premium while offering excellent cover to protect your home. Please email us at houseinsurance@quotedevil.ie or call us on 01 254 1300
How to Lower the Cost of Insuring your Home?
There are a number of things you can do to lower the cost of your home cover, from shopping around to increasing your excess and paying upfront rather than by direct debit. We have put together a short list of tips below to help you get your home covered for less.
Compare Quotes:
You should always shop around when renewing your property's policy. It may seem an easier option to just renew with your current provider, but remember, you can get a quick quote online in only 60 seconds! The variation in prices in the market can be surprising and you could end up saving yourself a lot of money.
Increase your Excess:
Increasing your policy excess (the amount you will need pay in the event of a claim) is the most common way of reducing your annual premium. Most companies will give you the option of adding a voluntary excess to your home insurance policy - this is usually anything from €250 to €1,500 or more. In general, the higher the excess you choose the cheaper your policy.
Pay Annually Instead of monthly:
What most people don't realise is that by choosing to pay for your insurance on a direct debit or monthly basis, you will end up paying more than if you paid for your policy upfront. This can be down to interest charges, admin charges, bank charges etc. So if you can pay upfront, it will save you money int he long term.
Build a no claims bonus:
Like with motor insurance policies, home insurance policies are discounted based on the amount of claims free years you have been insured for. Building up your no claims bonus in the best way to reduce the cost of your premium, with some insurers offering a discount of up to 50% for being 5 or more years claims free.