House & Home Insurance
At Quote Devil, our mantra is simple; we offer great value online household insurance by arranging it exclusively online and therefore saving on the cost. We then pass these savings on to the customer in the form of lower premiums. ou can get an initial house insurance quote online in two minutes and take out the entire policy in five minutes.
Quote Devil is dedicated to getting you the lowest-priced home insurance cover by comparing prices online with popular home insurance providers. We know how important getting a low price is, which is why we've been here to help with house and home insurance cover in Ireland since 2009.
What is home insurance?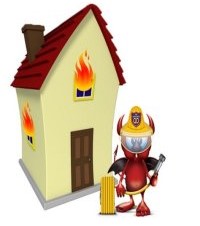 Home insurance is a type of insurance that protects your home from damage caused by fire, theft, storms, floods, and other unforeseen events. It can also help to cover the cost of repairs if your home is damaged by a covered event.
There are two main types of home insurance: buildings insurance and contents insurance.
Buildings insurance covers the cost of repairing or rebuilding your home if it is damaged by a covered event.
Contents insurance covers the cost of replacing your belongings if they are stolen, destroyed, or damaged by a covered event.
How to get home insurance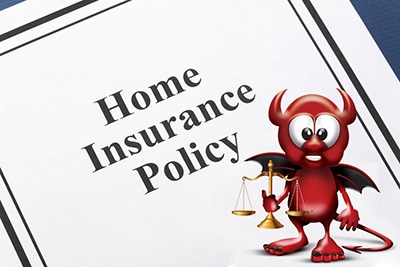 Quote Devil does the hard work for you and we help to provide you with a home insurance quote.
To get home insurance, you will simply need to provide us with some basic information about yourself, your home, and your belongings. We will then use this information to generate a quote for you. Once you have chosen a policy, you will need to pay the premium.
Here are some additional tips for choosing home insurance:
Read the policy carefully: Check that you have included all the correct information regarding your home and details. They need to be correct.
Ask questions: If you have any questions about the policy, be sure to contact us.
Review your policy annually: Your needs may change over time, so it is important to review your policy annually to make sure that it still meets your needs.
Home insurance can be a complex topic, but it is important to understand the basics so that you can make an informed decision about what coverage is right for you and that's why Quote Devil is here to help.
Frequently asked home insurance questions
Do I need home insurance?
Home insurance is an important financial protection for any homeowner. It can help you to recover financially in the event of a loss, such as a fire, theft, or storm. It is important to compare quotes from different insurers to find the best coverage for your needs and budget, which is what we're here for at Quote Devil.
What is contents insurance?
The best way to define content insurance for your home is to imagine your house was turned upside down - your contents would be everything that would fall out!! Contents cover on a household policy includes: household goods such as your sofa or kitchen table and chairs, personal belongings (clothes, shoes, etc), your television, radio, fridge freezer and other electrical appliances, as well as interior decorations such as lamps and rugs. Deciding what amount to cover your contents for is based on the cost of replacing all of the above if they were totally destroyed. Contents cover can range anywhere from €15,000 to €125,000 on a standard household insurance policy.
My house insurance is up for renewal - should I change provider?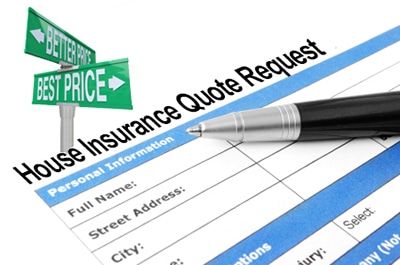 When your home insurance policy is up for renewal, it's advisable to do a comparison with quotes from other insurance companies, before you renew with your current insurer. You could save yourself a surprising amount of money - and that's where we come in.
You will be amazed at the level of variation in the price of insurance. Quotes vary based on what is being insured, whether you're looking for separate home, contents or buildings insurance policy or one to cover them all. Insurers will be able to explain the key features of each policy they offer and some will even let you choose things such as varying your excess amounts. There are optional extras such as accidental damage, emergency cover or legal protection. Some quotes can be four times higher than others and some insurers even offer a discount for taking cover out online. Most of the time brokers such as ourselves are able to get a better deal for you.
How do I make a claim on my home insurance?
First of all, check your policy to see if you are covered for the accident or incident that has occurred. If so, most insurers will have a 24 hour emergency assistance team that you can call to inform them of what has happened. They will usually arrange for someone to call out and access the damage. They may also advise you of the best thing to do in the interim, as well as help you seek alternative accommodation if your home is damaged by flood or fire.
In some cases the insurance company may advised you what contractors to use to repair the damage in order for you to pay a lower excess. Remember to always keep your receipts for any repair or reinstatement work as your insurer will require these to validate costs. It is also important to remember that you must notify your insurer of any incident that may give rise to a claim within 30 days of occurrence, as failure to do so could result in your claim being refused.
How do I lower my house insurance costs?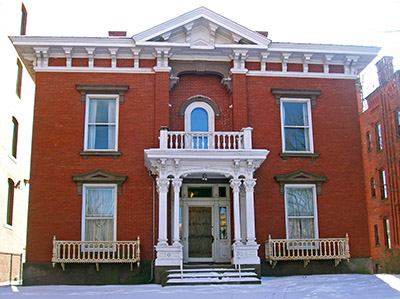 There are a number of things you can do to lower the cost of your home cover, from shopping around to increasing your excess and paying upfront rather than by direct debit. You can also build a no claims bonus, like with motor insurance policies, home insurance policies are discounted based on the amount of claims free years you have been insured for. Building up your no claims bonus in the best way to reduce the cost of your premium, with some insurers offering a discount of up to 50% for being 5 or more years claims free.