Calculating the Value of your Home Contents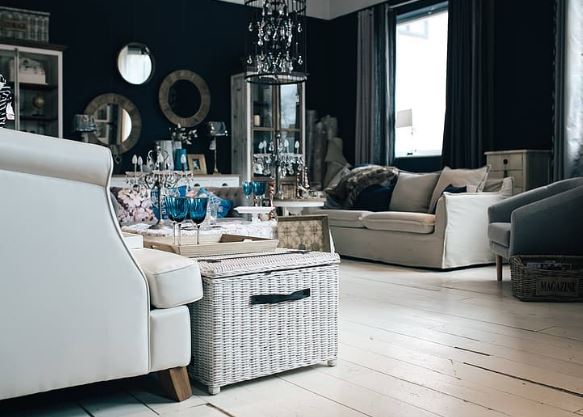 Are you a homeowner, rented property owner, or are moving into a new home? If so, it is important to think about all the valuables and possessions inside your home. If a disaster occurred where your belongings were stolen or damaged, it is important to have the right home contents cover in place so if anything did happen, you can make a claim for these items to be replaced. Your home contents could be anything from the necessities to high-value items, and items you may have collected over the years. People often overlook how much their contents are worth. If you under value your possessions and you need to make a claim, then you may not have enough estimated to cover the cost of replacement. When taking out contents insurance, your insurer will ask you for the total value so it is vital you calculate the total cost of your contents correctly to ensure you are fully covered by your policy. Read our helpful guide to calculating the cost of your home contents.
What is Contents Insurance?
Contents insurance will protect all your personal belongings in the home. These contents can include some of the following: furniture, clothing, carpets, kitchen equipment, furnishings, electrical items, and much more. The best way to calculate your possessions around the home is go room by room and this should also include items stored in a garage, garden shed, and your attic. If you issue your insurer with a rough estimation and not the correct total, then this could affect your insurance premium. Some insurers will have a maximum limit amount that they will pay out for every single item in your home. Especially with high value items, you will be asked the exact figure for these items.
How to accurately estimate your home contents?
To get an accurate estimation of your belongings, you should:
Make a list of all your contents room by room
Get up to date valuations of high value items and jewellery
Get a total estimation figure by adding up all items together
What to include in the content's insurance estimate?
The ideal way to make sure everything in your home is covered, is to make a list of all your belongings room by room. A good way to look at it, is if you were moving to a new house working through each room separately.
Bedrooms
The bedrooms in a home are a place where you store some of the following items to calculate:
Clothing
Accessories
Shoes
Furniture: includes beds, bedside lockers, wardrobes, drawers, and cabinets.
Lamps
Jewellery
Bed linen and soft furnishings
Toiletries and cosmetics
Kitchen
Your kitchen is one of the rooms where there are large high value items. There are a lot of smaller items stored away in cupboards and all of this must be accounted for. A typical kitchen may contain the following:
Freezer and Fridge
Cooking equipment including ovens, microwaves, toasters, and kettles
Dishwasher
Tumble dryer
Pots and pans
Washing machine
Contents in the cupboards and the freezer
Crockery and cutlery
A TV if present
Non fitted units and blinds
Table and chairs
Living Room
The living room would be the heart of your home where you sit and relax for the evening. Your most expensive belongings may also be in this room. Some of these items may include the following:
Couch and armchairs
Lamps
Artwork
Antiques
Television
Laptops and radios
Furniture including tables, cabinets, and bookcases
CDs and DVDs
Stove
Game consoles
Books
Soft furnishing such as carpets, blinds, and curtains
Bathroom
Calculate all the toiletries, cabinets, electrical appliances, electric razors, and decor inside the bathroom.
Garden/Shed
Garden furniture and contents inside your shed can be expensive so these must be covered too. The following items include:
Garden furniture
Tools
BBQs
Bicycles
Electrical equipment which includes hedge trimmers and lawnmowers
Attic
The attic is the place where a lot of people store their family heirlooms, valuables, or even memorable belongings. Look through your attic and add any valuables to your estimated list.
Calculating the value for individual items
To estimate the value of your home contents, all your items must be calculated individually. The value of each item for insurance purposes is the total money it would cost to replace the item today which is less likely to be the same price as you initially paid for it.
If you are unsure of the cost on certain items, then do your research online and see how much it would cost you to order and replace the same quality item. Make sure to create a list of all your expensive items.
Get an up to date valuation on valuables and jewellery
If you own high value items like jewellery or antiques, it is a good idea to get them valued by a professional and obtain a certificate stating the value on how much these items are worth. Have your belongings valued regularly to ensure you have the right insurance you need to cover you.
Add up your home contents in Total
For accurate calculations on your home contents, add up all items in total room by room. Add all your totals up together to get your estimated value of all your home contents.
Why Choose Quote Devil for your Home & Contents Insurance
Quote Devil is 100% committed to going that extra mile for our customers. For your convenience, we offer instant home contents insurance quotes through our online quote system. Taking out home contents insurance with Quote Devil comes with peace of mind. Here is why you should join us:
We offer instant quotes online and over the phone. Get a quote in just 60 seconds. Our insurance is affordable and excellent value for money. We provide a fast, professional, and efficient service. We can beat or match our competitors quotes 99% of the time.
We will always be there for you
We are open Monday to Friday 9 am to 6 pm, and 10 am to 3 pm on Saturdays. Our team are always happy to answer any questions that you may have. We will always be there when you need us no matter what the matter may be. If you need to make a claim following an unfortunate incident to your home were you must leave for a period, then we will do our very best in finding alternative accommodation for you.
Our team are highly qualified and leading experts in the insurance industry. They are there to help you make the right decision and guide you when it comes to your home contents cover.
We seek to find you the best possible cover and always at a price you can afford.
We are 100% committed to the highest standards of customer service where possible.
Everything we do is for our customers and we pride ourselves on having a no-nonsense approach.
---