Why having Home Insurance is Important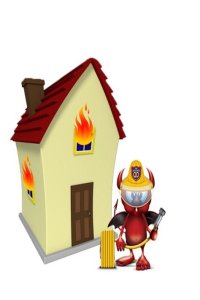 Owning your own home is costly and it may just be one of your biggest and valuable assets in your lifetime. Whether you are buying your own home, you have paid off your mortgage, or you may still be paying your mortgage which takes a chunk of your money every month, along with many other things like property taxes, insurance, furniture, and insurance, all of this costs money. It really is important that you see that your home is protected to give you security and peace of mind. Home Insurance is the most important expense when it comes to your home. Having the right home insurance will prepare you for the unexpected and it could save you from having to fork out a lot of money in the long term. Although you may wonder whether this expense is necessary, there really is a lot of reasons why it is crucial to protect your home and belongings inside.
Learn why it is important to have Home Insurance:
What is Home Insurance (h3) Home Insurance is a property Insurance that protects your home, building, and contents. It also provides cover against damages such as theft, fire, or a flood that may have occurred in the home. Now a day's people take out Home Insurance for the same reason as they do for car insurance or health insurance.
It provides protection for your home and other belongings
Even the basic Home Insurance policy protects your property from a variety of potential dangers including severe weather such as high winds, hurricanes, vandalism, fire, and more. Regardless of what damage is done or the extent of it, your homeowners' policy will pay for the replacement or repair which in turn will save you money in the event of any circumstances. If in the event of a catastrophic event, in some standard policies there is an additional cover for temporary living costs while your property is being repaired. A lot of policies also offer replacement or reimbursement cost of personal belongings such as clothing, furniture, etc.
Protects Liability Coverage and allowances that are essential
Homeowners insurance provides
Liability insurance
as well as property cover. Home policies protect not just the property but also in the event of an injury or accident on your property, as a lawsuit claim may be made against you. e.g. If a neighbour falls in your yard and may break their leg, your insurance will pay for his or her medical expenses up to the policy limit. Homeowners Insurance policies can help you pay for the legal fees, medical bills, and much more.
Your Lender may require you to purchase a home insurance policy
Many homeowners now a days may have a mortgage on their homes. If you have a mortgage, then many lenders will require you to purchase a policy and they may need you to provide proof also. Your lender has a financial stake in your home. If your home becomes damaged in an expensive way and you do not have a policy, then you are less likely to pay off your mortgage loan to your lender. Homeowners insurance is affordable and there are plenty of options to help suit your budget price.
It's very easy to get started
Research online which insurance company suits your budget and price. Consider the best options to financially protect your property. You should also consider what could happen if you are not insured. For a lot of homeowners, a result of a disastrous event would be financially devastating. It is not worth having a home with no home insurance policy to protect not only the building but your belongings also. Home Insurance is an absolute necessity and extremely important. Having insurance will offer you peace of mind to know that you are financially secured and protected. If you are unsure if the policy is right for you, talk to your insurance provider to discuss your options. Take your time to read your policy and know exactly what is written on it, even the small print. You should make sure that it also covers the interests of your lender who holds your mortgage, if you have one. Keep your home safe and secure for a life by purchasing a Homeowners Insurance policy.
---