Why Compare Travel Insurance (05/11/2018)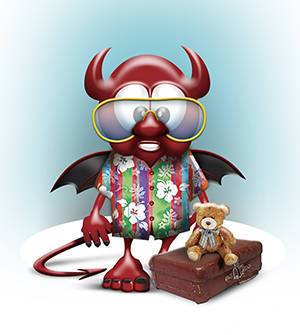 No matter what trip you are planning abroad, it is important to stay protected and purchase travel insurance. Whether it is a single trip, multi trips around the world, or even a backpacker trip, having travel insurance is essential. Purchasing a travel insurance policy will take care of the risks or losses that may occur while on holidays. It will protect you and your family from unforeseen circumstances that may occur while you are on your trip. For you to get the most out of your travel insurance policy, it is important to have the right policy to begin with. Purchasing the wrong policy can leave you in financial difficulty. In recent years, travel insurance companies have had to adapt to the ever-changing needs of their customers. One of the major key factors is to choose the right cover by comparing your travel insurance options and obtain the most competitive price for your trip. Here are some helpful tips to consider when comparing travel insurance.
Policy Excess

The word 'Excess' is a word used by most travel insurance companies, it simply means the excess amount that you must pay first before your travel provider will begin to pay your claims. It is important to compare the different levels as some providers excess levels can vary. It is advisable to choose a provider with more competitive excess amounts.

Compare Travel Insurance to Save Money

It does not have to cost the earth when purchasing travel insurance. The best way to receive the best value for money is to compare insurance companies. Many insurance companies will provide cheaper quotes than others, so do your homework.

Exclusions

Exclusions are common on most travel policies. Not all insurance coverage is the same and some insurance providers have different levels. It is important to know what is not covered under your policy. You should be able to compare travel exclusions by reading your policy and your product disclosure statement. Some common exclusions would be injuries sustained by natural disasters and terrorist attacks.

Emergency Assistance

Emergency assistance is an essential service for any holiday. You can travel with peace of mind knowing that there are services at your disposal in the unlikely event of an injury during your trip. It is important that you have a reputable provider in case you need medical assistance. Compare medical entitlements and limits offered by all travel insurance providers, this will ensure you get the medical entitlements that you need for your trip.

Reputation

Do your homework and go beyond the marketing fluff. Read reviews and talk to your friends and associates about which travel insurance companies that have used and their experiences with them.

Quote Devil can provide you with quick, reliable, and competitive travel insurance quotes online that will save you money and also offer you a hassle-free experience. Travel to create memories and get insured today! Travel insurance is the first thing you should think about when planning a trip away. If you are unlucky to suffer loss or injury while on holidays, you will be glad you took out an insurance policy.