The Rules of Having a Learner Permit in Ireland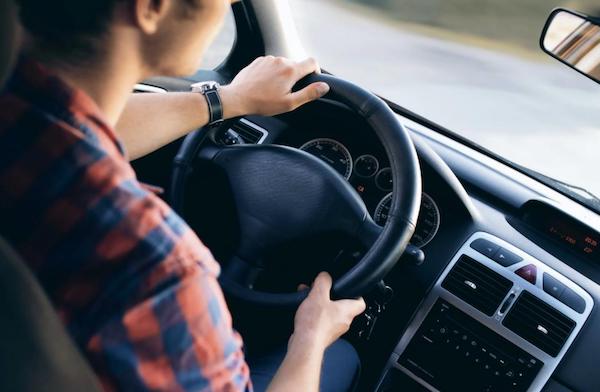 A learner permit was initially known as a provisional licence which has changed its name in recent years. It is an official document issued by the National Driver Licensing Service and is issued to drivers who are learning to drive. You are only allowed to drive on public roads in Ireland if you are accompanied by a full licence driver and you must also have a learner permit. You also must start a new application if your licence has expired for 5 years or more. For both instances, it is mandatory to take a theory test, driving lessons, and a driving test. To renew your learner permit, you can apply up to 3 months before your expiry date. To be able to take driving lessons, you must have a learner permit for at least 6 months.
Applying for a learner permit
Before applying for a learner permit, you need to make sure you are eligible to learn how to drive in Ireland and also have the relevant documentation you require.
When applying for a learner permit you must have the following:
Meet the appropriate age requirement
The required age to drive a standard car in Ireland is 17 years old. You must initially pass your theory test to get your learner permit. The required age to drive a 125cc or less moped/scooter in Ireland is 16 years old.
Resident in Ireland
To apply for your licence, you must be a resident and living in Ireland for 185 days each year.
You must pass the driver's theory test
Before receiving your first learner permit, you must pass the driver's theory test. This is mandatory before you receive your permit.
Applying for your permit
When applying for your driver's learner permit, you must visit an NDLS centre. All NDLS centres offer you a booking appointment online service or a walk-in service. If you are applying for a first-time learner permit, then you will need the following:
Photographic I.D
Fully completed D201 application form
Proof of your personal public services number (PPSN)
Original driver theory test pass certificate (dated within two years)
Prove of address is required and it must be dated within the last 6 months only if your current address is not recorded on your permit, and if it is different from what you provided to the Department of Social Protection when and if you applied for a public services card.
If you do not have a Public services card, you may need to provide other forms of documentation such as evidence of address, evidence of PPSN, a passport, or bank statement.
You are required to fill out an NDLS eyesight form and it must be dated within 3 months.
Evidence of a certificate of professional competence if required
You are required to fill out an NDLS medical report form which must be dated within 3 months, if this is your case requirement.
Application fee of €35
Evidence of residency entitlement (EU/EEA nationals only need to provide their PSC)
Learner Permits for cars
A category B learner permit allows you to drive on public roads but you are required to adhere to certain rules. These include:
While driving on a public road you must have someone with you who has a full driving licence for at least 2 years.
You must not drive on a motorway
You must have L plates displayed on both the front and the back of the vehicle.
You must not draw a trailer
You must adhere to the penalty point disqualification threshold and reduced drink driving limit
You must not act as an accompanying driver
How to renew your learner permit
To renew your permit, you can do this online if you have a myGovID account that is verified and a PSC. A 1st and 2nd learner permit generally lasts for 2 years each time while a 3rd learner permit will last for 1 year only. If you are applying for a learner permit for a third time, you must have proof that you have either failed your driving test or that you have a driving test booked for the future. You cannot have a learner permit on a permanent basis.
A new learner permit and renewal application costs €35. Payment can be made to the NDLS by the following methods:
Credit card/Debit card/prepaid credit card
Cash
Bank draft
Cheque
Money order
The NDLS will only accept one form of payment per application.
Do you need Insurance for a learner permit?
When you are having driving lessons, the vehicle is insured by the driving instructor; however, you will need insurance for your own car if you are using it for lessons and also when driving outside the driving lesson time. Car insurance will be required before you start driving outside your official lessons so it is important to make sure that you are covered. It is essential and recommended that you practice driving outside your lessons to gain more experience, the more you practice, the easier it will be. When driving on a learner permit, it is a legal requirement to have a full licensed driver in the passenger seat with you at all times.
Do you require a learner permit to take driving lessons?
You cannot take driving lessons or drive a vehicle unless you have a learner permit. This means you are required to have passed your theory test to obtain a learner permit. This licence must be carried with you all the time.
---