The importance of having a Home Alarm System (04/02/2019)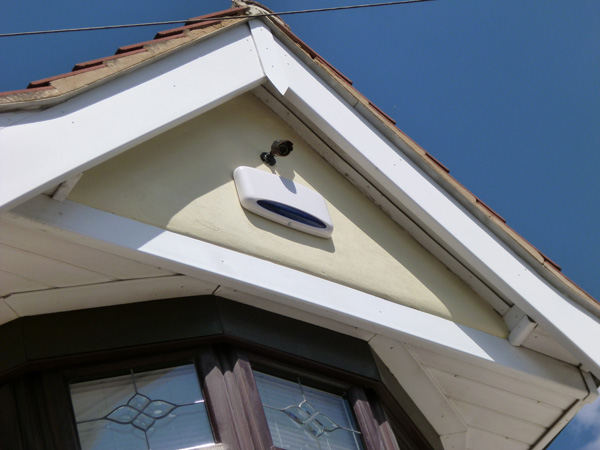 Having a home alarm system installed can be expensive but not having one could cost you a lot more. Burglaries are on the rise so it has never been more important to have an alarm system in the household. Protecting your property should be your top priority not just for your family but also for the valuable belongings that are in the house. Many people ignore, overlook, and under estimate the need of taking appropriate home security measures. Burglary or theft can lead to devastating consequences both financially and emotionally. The most effective and the best way to protect your home is by having a full home alarm security system installed. Read on to learn why it is important to have a home alarm system.
Protection for your valuables
One of the main benefits of having an alarm system is to protect valuable belongings in the home. An alarm system in the household will scare off burglars and it will also send notification to your local authorities if someone did try to break in to your property.
It will help lower your homeowner Insurance
Discourage Crime
A security alarm system will deter thieves away from the house if they think there is security present at the property. It will also help the area you live in be a safer place.
Remotely monitor indoor and outdoor security cameras
It will Notify you of any gas problems or a fire
With certain alarm systems, if your carbon monoxide or smoke alarms go off when you are away from home, you can opt to receive notifications. The authorities can be instantly notified, this also depends on your security provider. Heat detectors can also be added to your security system. These detectors can determine if a fire is present in the building.
Provides you with Peace of mind
One of the greatest benefits of having an alarm fitted is that you gain a sense of peace of mind and security that your family and home are secured and protected at all time whether you are at home or not. You can relax in your house or if you are away, you will know your property is fully safe guarded against fire, vandalism, and theft. If you are away, your security alarm system will notify you and the authorities that there is an issue at your home, if someone did try to break in or had broken into your property.
Other forms of Effective Home Security
Have CCTV Cameras Installed
Outdoor and indoor CCTV cameras should be installed with night vision and an excellent hard drive to record a high-quality HD video. Defend your property against all thieves by recording their every move on your security cameras. Availing of a 24 hour CCTV monitoring service is the most secure option.
A Guard Dog is an Effective Deterrent
Having a guard dog is an effective way of immediately deterring a thief from entering your home. Dogs will bark if they hear or see a potential threat on your premises. You could also purchase a beware of dog sign as a secondary measure. They are a clear indicator that a guard dog is protecting the premises.