How to Reduce your Insurance Cost if you Have a Driving Conviction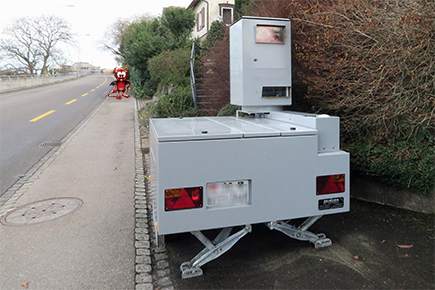 Every year in Ireland, driving licences are issued to thousands of people who drive motor vehicles. These vehicles include Cars, Motorcycles, Trucks, Machinery, Vans, etc. To maintain the high standards of road safety, it is important that everyone understands the laws that are in place regarding driving in Ireland and the penalties that are in place if the law is broken. If you are driving with convictions, obtaining car insurance can be a lot more difficult. Having a driving conviction on your licence can significantly increase the cost of your insurance. Any driver who has a conviction or previous driving offences tend to have higher costs than those with a clean licence. The statistics show, that convicted drivers are more than likely to make a claim on their car insurance so the costs will then increase due to this risk.
What is a Driving Conviction?
A driving conviction is issued to you by the Courts if you are caught breaking a motoring law. Once you receive a conviction, penalty points are then added to your driving licence. On October 2002, the penalty point system was introduced to Ireland in an effort to reduce the number of road accidents and help increase good safer driving practices. Convictions can include drink driving, speeding, no seat belt, driving without insurance, dangerous driving, driving while unfit, and a lot more.
Read on and learn more on ways to lower your insurance cost if you have driving convictions
1. Increase Your Excess Amount
To help lower your insurance costs, your policy excess amount can be increased.This is the amount that you pay yourself upfront for any claim that you make. The remaining claim amount is then paid by your insurer. The higher your excess, the lower your premium will be. Make your excess a responsible amount to enable yourself to pay for it in the event of making a claim.
2. Drive less and your Mileage should be lowered
If you take a policy out with a car insurer, you will generally have to inform them of how many miles you drive on a yearly basis. The more miles you do, the more likely you are to be involved in an accident which is a higher risk for any insurance company. The lower your mileage is, the less your car insurance will cost.
3. Your Vehicle should be kept Secure
Keep your vehicle parked in a secured location like your own driveway or a garage. A car should be parked in a location that is secure, making it is less likely to be stolen or scratched compared to a car that is parked on a roadway. This will help reduce your insurance costs as there is a reduced chance of a claim with your insurance company. You will also more than likely receive a reduced and cheaper policy.
4. Drive Carefully
After receiving a driving conviction, it is important to drive carefully. If you do not take unnecessary risks, the chances of being involved in accident will reduce significantly. No claims are made if there are no accidents. If you drive carefully and do not have any accidents, this will reduce the chances of you receiving any price increases on your car insurance policy in the future.
Why Choose Quote Devil Insurance?
All hope is not lost if you have convictions on your licence, have been issued a fine or have even been banned from driving on the road. We at Quote Devil understand that many insurers do not want to insure someone who has previous or present convictions, but we can and will insure you. We offer very competitively and affordable convicted drivers' insurance that is both good value and offers great cover options. We offer our help and advice to all convicted drivers and will try to find the best deal possible that works for you. Our policies are all tailor-made to suit every individual. If you have found yourself with a driving conviction, then think "Quote Devil" today for the best deals on all convicted driver insurance policies!
---