How to Exchange a UK or NI License for an Irish License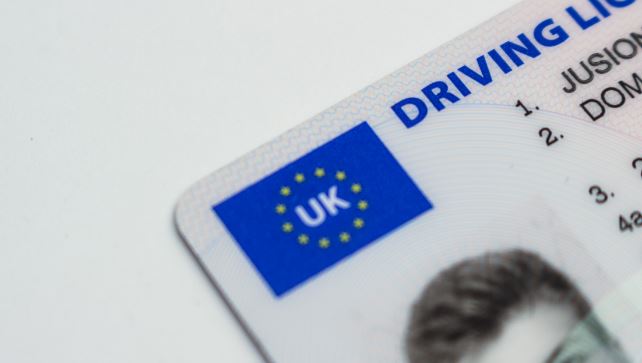 The European Union has agreed to an extension on Brexit which will see the UK leave the European Union on 31st January 2020 if agreed on mutually. If there is no deal made, for any Irish citizen who holds a UK/NI driving licence, then it will no longer be valid and you will not be able to drive legally in Ireland. The road safety authority has said that anyone living in Ireland must exchange to an Irish licence. The opportunity is there to be certain you have a valid driving licence to drive in Ireland. If your UK/NI licence is not submitted with your application form for an exchange and the correct fee included, then the National Driver Licence Service will not be able to approve your application without there being delays. You can book your appointment on the NDLS website and visit your local centre. There is also a walk-in service, however, you should expect delays and waiting times if you do not have an appointment.
What is required to exchange your driving licence
Completed driving licence application form D401
Photographic I.D.
Evidence of PPS Number (personal public services number)
It is required that you hand over your recent or current UK/NI driving licence. If it has expired recently, doesn't have a category start date, or is less than 10 years old, you will be asked to give a driver statement/original letter from the licensing authority where applicable.
If you don't have your driving licence present with you, you will be asked to present a driving statement from the licensing authority where applicable or a letter of entitlement. You must also complete the declaration for the stolen or lost licence on the application form and you must have a member of An Garda Siochana as a witness.
If you do not surrender your driving licence with your application form, as a result of this, your application will take at least 30 days to process and confirm the entitlement.
Proof of address: It must be dated within the last 6 months.
Proof of residence entitlement (if your nationality and birth place are within the European Union/European Economic area, and you hold a public services card, it is required to present your public services card).
Proof of CPC (certificate of professional competence) if applicable.
Completed NDLS medical report form which is dated within 1 month, if applicable.
If you have a NI driving licence you must present the counterpart.
The application fee of €55.
It is essential that you apply for your exchange licence sooner rather than later as there will be long delays in all NDLS centres. An online booking for your appointment can be made in advance by up to 8 weeks.
Will Brexit impact my car insurance?
No, Brexit will have no impact on your car insurance. However, if there is a no-deal Brexit, after the extension date you will need an Irish Insurance disc that is valid if you are travelling to the UK and Northern Ireland.
What documents are required if I need to drive my motor in the UK/Northern Ireland?
If there is a no-deal Brexit, by requirement you must have an Irish insurance disc that is valid and present on your registered Irish vehicle while driving in the UK/NI. You will no longer need a Green card.
If UK/NI vehicles wish to travel in the Republic of Ireland and there is a no-deal Brexit, then you will need to have a green card.
---