Does a Good BER Rating Lower your Home Insurance Premium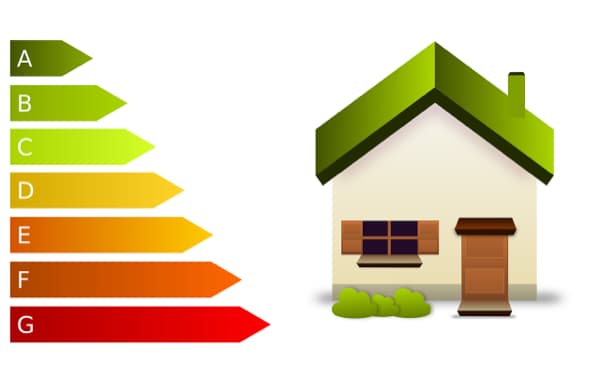 Making your home more energy-efficient can help to reduce your carbon footprint and your fuel bills. The older the home, the lower the Building Energy Rating will be, therefore, the more energy it will take to heat your home. By making your home more energy-efficient you can reduce your energy bills by up to 80%. An energy-efficient home is better for the environment but can it help lower your home insurance premium?
What is a BER rating?
BER stands for Building Energy Rating. The BER scale certificate rates how energy efficient your home is on a scale between A and G. The most energy efficient homes are A-rated and the least energy efficient homes are rated G. For a home to reach an A1 standard you must use less than 25kwh/m2 of energy per year. Essentially, the better the BER rating the more economical it will be for you.
BER is calculated based on the amount of energy that is required:
Lighting
Hot water heating
Ventilation
A BER rating is compulsory for all homes offered for rent or sale.
What is a valid BER rating and how do I obtain one?
A BER rating Cert is valid for a max of 10 years, as long as no physical changes have been made to the property which could affect the energy performance. If a property has been bought off a property plan, a provisional cert can be issued which is valid for 2 years from the date of issue.
A BER assessment must only be carried out by a certified assessor. An assessment incurs no fixed cost so it is important to do your research online and get several quotes to find the best price for you. After the assessment is complete, the certified assessor will offer you recommendations on how to improve your home's energy efficiency.
So what effect does your BER rating actually have on your Home Insurance cost?
If you are considering a home renovation or a new home build, then a good BER rating will help lower the overall costs for running your home. Improving your BER rating in most cases, doesn't reduce the cost of your home insurance premium but it is still worth getting the rating higher and speaking to your home insurance provider. A higher home BER rating can boost the selling price of the house by 10% compared to a property with a low BER rating.
Ways to Improve your Home BER Rating
Insulation
One of the best ways to increase your BER rating is to add more insulation around the home. The Sustainable Energy Authority of Ireland estimated that poor attic insulation can lose up to 30% of heat in which 20-30% of heat is lost through the walls. There is a lot of energy escaping out into the atmosphere which is contributing to climate change. Insulating the home properly is a great investment, will add more value to the home, improve your BER rating, and reduce the costs of your heating bills.
Types of insulation include:
Attic Insulation
Internal and external wall insulation
Cavity wall insulation
Solar PV Panels
Having solar PV panels installed provides a renewable source of energy for your home and is another great way to improve your BER rating. The SEAI offers grants to assist with the costs of installing solar panels. SEAI estimates that a home can save €200-300 a year on electricity bills by having solar panels installed.
Maintain your boiler
It is important to service your boiler at least once a year with a qualified boiler service specialist. It will improve its efficiency and lifespan, keeping your home warm and helping to reduce your heating costs.
Switch to low energy-efficient light bulbs
Make that switch to LED energy-saving light bulbs and see a big improvement in your BER rating while also saving energy and money on your bills. A CFL lightbulb can last up to 15 times longer than an ordinary incandescent lightbulb and uses 80% less electricity in the home. Always make sure to buy the appropriate size and wattage for your fixture. It is also important to switch off your lights when a room is not being used.
Invest in Draught excluders
Draughts are caused by air passing from the inside to the outside or the outside to the inside. Heat can easily escape through gaps in windows and doors. If you have heat loss escaping in the home, then it is recommended to invest in draught excluders to prevent cold air from coming in and heat from going out. They are available to buy in a range of sizes and shapes.
Whether you are selling your home, renovating your home, or building a new home, it is important to take these simple steps to not only help improve your BER rating. It may not lower your home insurance premium but it will save you money in the long term which will help you to pay for your annual policy. Quote Devil wants to ensure that you get the best home insurance premium at the very best price. Contact their expert home insurance team today!
---