Cost Car Insurance Ireland
Motor Insurance costs shot up hugely in The Republic of Ireland over the last few years with some customers seeing the price of their policy increase by almost 70%. Why did this happen? The list of reasons is long and complex but can be directly linked to under-pricing in the past as insurers were making great returns on investments. However with high investment returns gone insurers had to make an underwriting profit again so premiums had to be corrected and therefore had to be increased. This combined with the very strong motor claims culture in Ireland and much higher court awards than our European counterparts mean higher premiums. Exaggerated and fraudulent claims are hitting an all-time high and are also to blame. However, with all of this being said the future of car insurance looks bright. For the first time in recent years car insurance prices are starting to stabilise and with a large number of motor insurers active in the market, competitive pricing is hopefully here to stay!
What is the Cost for Young or New Drivers?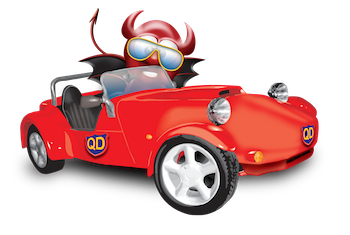 It is true that is has never been more expensive to learn to drive and with the industry cracking down on "fronting" by young drivers (going as a named driver on some parents cover when they are actually the main user of the vehicle) it can be very costly to get behind the wheel for the first time! However, there are a few things you can do to get the price of your first one down. Ensuring you have completed all 10 of your EDT lessons before you buy a policy is a good place to start. Some insurers will offer a discount on your policy just for having these done. That, coupled with buying a vehicle that is no more than 10 years old with a small engine can help you get covered at a lower premium. Each case is classed differently so it is really important to talk to one of our advisers before buying a car. If the car hasn't got an NCT or has been involved in a previous crash, or even isn't taxed it can substantially increase the premium! So before you do anything, talk to us first!
Do Penalty Points Affect your Premium?
The simple answer is yes! Penalty points show companies how safe a driver you are. Most companies will not penalise you for having 2 penalty points on your licence but once you get 4+ points you will start to pay for it! The loading or additional premium insurers add for having a lot of points can easily double the price of your cover. The cleaner your driving record is the better chance you have of getting affordable cover. So the best option is to slow down, put your mobile phone away and avoid penalty points altogether. Learn more at http://www.rsa.ie/en/RSA/Licensed-Drivers/Penalty-points/
What are the Cheapest Type of Cars to Insure?
The way insurance companies rate vehicles has changed a lot over the years. It used to be cheap and cheerful to insure an old car that wasn't worth a lot of money. Most of us started out in a car that was 10+ years old! But it's safe to say things have changed. Generally speaking these days, the newer and smaller the car the cheaper the policy will be. Newer cars are considered a lot safer than older ones and insurers look favourably on newer cars with small engines. If you're looking for cheap cover always check the vehicle's grouping/rating with your chosen company first but a good example of one of the cheapest types of cars to insure would be a 2014 or newer 1.00ltr Volkswagen Polo or Volkswagen UP. You'll also find the motor tax on these vehicles is much cheaper too! But every car is classed differently so two 2014 VW polos with different history can be assessed completely differently.
What are the Most Expensive Types of Cars to Insure?
It goes without saying, the bigger the engine and the bigger the car, the costlier your policy will be. Even if you have 20+ years of claims-free driving behind you, insuring a high-performance car is going to cost you! There are also a number of smaller vehicles that can be very expensive to insure due to the vehicle's reputation and number of claims that would have been made on that make and model in the past. Most companies want to avoid having these vehicles on their books and if they do accept the risk it is likely that the policy will be very expensive compared to a lower rated vehicle. Again, make sure your call your insurer before you buy a vehicle to see how much it is going to cost you to get it covered. Can you imagine having a Honda Civic Type R sitting in your driveway with no insurance!?
What if I Have a Previous Driving Conviction?
For a lot of companies, this can be a touchy subject. If you have been convicted of drink driving or had your license suspended for dangerous or reckless driving or even been given a driving ban for getting 12 penalty points, then getting back behind the wheel can be a very costly and time-consuming ordeal. Not all insurers will offer you a policy following a driving conviction and those that will charge you a very hefty premium. However, you are not alone, there are a lot of other Irish drivers in your shoes that have managed to get back driving. The good news is there are some companies out there like Quote Devil that can offer policies especially for drivers with an impaired driving history. These companies are dedicated to getting you back behind the wheel and giving you the chance to improve your driving record allowing you to received policy discounts in the future.
Is Fully Comprehensive Insurance Worth Paying Extra?
This really all depends on a) your financial situation and b) the type and cost of the car you drive. Fully comprehensive will cover the cost of repairs to your own vehicle as well as any third-party claim should you be involved in an accident that is deemed to be your fault. So, you need to ask yourself the following question: if you were involved in this type of accident could you afford to pay for the repairs to your own vehicle yourself? A lot of people that drive cars of a low monetary value will choose not to cover their own vehicle and opt instead for a third-party policy, whereas people that drive new cars or more expensive cars will need to make sure the cost of getting their own vehicle repaired is covered following such an incident
Are Car Insurance Prices Going to Keep Rising?
With the price of car insurance directly related to the amount of claims made on policies this can be a hard question to give a definite answer to. However, it is clear that the market is starting to stabilise. The Central Statistics Office figures on inflation show that the average car premium came down 14% in August to an average of €781 compared to €909 in August 2016. This is the biggest drop we've seen in the cost of motor insurance since 2015. Good news for consumers! With talk of Government intervention looming aimed at introducing measures to reduce motor premium costs across the board and the courts finally ruling in the Insurance Industry's favour following the collapse of Setanta it could be good news for consumers again in 2018 regarding the cost of cover.
No Claims Bonus, what Does it Mean?
Your no claims bonus is a way of showing an insurer how good your driving/claims history is. The more years you have been driving claims free, the more money you will save and the bigger the discount you will get on your policy. Some insurers will offer you a discount of up to 55% for having 5 or more years of claims-free driving history. With a full no claims bonus being considered so valuable and looked upon so favourably by insurers you can even choose to pay a little extra each year and protect your no claims bonus in the event of an accident to ensure you still make a big saving. If you choose not to protect your no claims bonus and have an accident you can expect to pay double for your policy the following year!
---