Event Insurance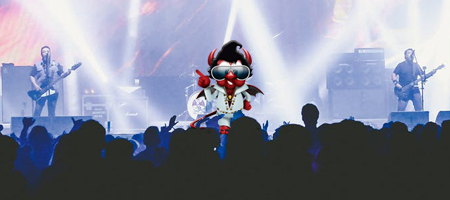 At Quote Devil, we can arrange Event Insurance and provide you with the very best insurance cover for all types of events at very affordable rates. We can provide policies for one-off events, concerts, exhibitions, sporting occasions, conferences, weddings and other special events. We understand that most businesses will host or organise an event for clients and employees. If you are doing this, it is important that you and your company are protected against anything that may go wrong. Organisers now are realising how important it is to have Event Insurance for an event that they are holding. We at Quote Devil can advise you on the best annual or single event policy that is best suited to your requirements. We bring our experience to the insurance sector and have developed a bespoke Insurance company in the competitive Irish Market.
Our policies are straightforward and clear, and our main aim is to make sure that your business is protected at all times. Depending on what is being organised, here are the types of policy cover that is available:
Public Liability Insurance for Events

This policy covers the holder in case a claim is made against you for loss, damage to property, or accidental bodily injury in the event of an uninsured event.

Employers Liability Insurance

This policy covers and protects individuals and businesses from liabilities in case an injury, disease, or fatality which may arise and affect any of your employees.

Cancellation Cover for Events

Cancellation Insurance policies will cover your business in respect of expenses due to cancellation, postponement, or abandonment for reasons that may be out of your control.
All business and commercial insurance other than commercial vehicle policies are dealt with through our sister company Pembroke Insurances.