For Car Insurance in Ireland
Quote Devil Car Insurance advice and quotes are now available. We have some of the cheapest rates in Ireland, including insurance schemes exclusive to Quote Devil.
Call one of the Quote Devil team now on (01) 254 1300 to see if we could save you money on your quote! Or you can drop us a line by completing the form below and click 'send'. We'll get back to you as soon as we can. Get a quote for Cheap Car Insurance.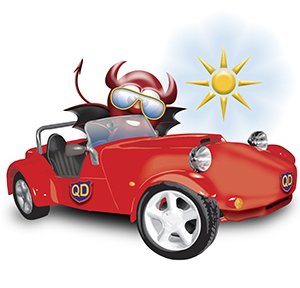 *Prices correct at time of broadcast in 2013/4
Cheap Car Insurance Quotes
Quote Devil are dedicated to getting you the lowest priced car insurance cover. We all know how important a low price is even those of us getting on in years! We all remember how difficult it was coming up with your first premium. So we are dedicated not only to getting the lowest price possible for first time drivers but also driving down and keeping down the cost for more experienced drivers. We have a team of dedicated advisers that can assess your current cover and compare it to our policies, both in terms of cover and price. It is very important to look at both, as getting the right cover is just as important as a low price. Our team of advisers are based in Dublin so you can give us a call or complete the on-line form on this page and we will get back to you immediately, confirm all of your details and then advise you on the best option.
Quotedevil have been arranging cheap motor insurance with great cover in Ireland since 2009 and we would love the opportunity to improve your cover or reduce your premium. If you are a first time driver we can walk you through the steps involved in getting your first policy and we can also offer instalments to help pay the premium over the course of the year.
Additional Benefits on your Quote Devil motor policy
Fully comprehensive cover
Breakdown assistance
Home start
Replacement locks cover
Our policies can cover you to drive someone else's car
Windscreen cover
No Claims Bonus Protection
Cover for Named Drivers
Cover for your personal belongings
Discounts for Multi Cover
Did you know, if you have more than one policy with the same insurer you may be able to avail of a multi-policy discount? Most insurers could offer a discount if you have both your car and home insurance policies with them. Quote Devil could save you time and money by simply having all your policies in the one place!
No Claims Discounts
At Quote Devil we reward drivers with good driving experience. If you have 5 or more years no claims driving we could save you up to 60% on your premium. We will also give you the option of protecting your no claims bonus in the event of a claim allowing you to save on future premiums too.
Vehicle Alarm Discounts
Did you know you could save money on your premium if your vehicle has a working alarm or immobiliser? Quote Devil works with insurers that could offer a discount of up to 10% if your vehicle has these features. Simply call one of our insurance agents on 01 254 1300 to see how much Quote Devil could save you.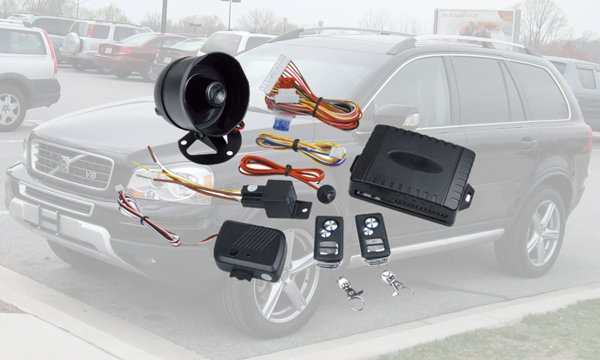 Choose Comprehensive/Third Party Cover?
Confused if you should chose comprehensive cover or third party fire and theft cover? Well, let us help. A third-party, fire and theft policy will cover damage to third parties following an accident where you were at fault. This policy will also cover you if your vehicle is stolen or damaged by fire. A comprehensive policy will cover all the things that a third party, fire and theft policy does, as well as covering damage to your own vehicle if you are involved in an accident including if you are at fault. Both policies cover any claims made by other people for bodily injury as a result of an accident. So the decision is yours, do you want to cover your own vehicle for damage or are you happy to cover the cost of repairing your vehicle if you are involved in an accident that is deemed to be your fault.
Cover for Women Drivers
Because Quotedevil recognise that everyone's insurance needs are different, you can be sure to receive the most appropriate policy regardless of your gender. We are dedicated to bringing you the best price on cover for both women and male drivers by quoting on the most suitable policy. We compare policy prices from some of the top and most trusted Insurers in Ireland to give you the best quote that will be difficult to match. We can give a range of added benefits on each policy and explain the benefits of each option. Quotedevil will advise on the best quotation to suit your requirements and budget.
Motor Insurance for Declined Drivers
Most insurance companies and brokers are looking to insure people with full no claims bonuses and completely claim free. But let's face it, the reason we need a policy is to cover us in the event of something going wrong and sometimes things go wrong. If you have had a claim or a conviction you may have been declined car insurance because of your record. This is where we can help, we have specialist cover for declined drivers. If you have a conviction or have lost your no claims bonus because of a claim or even have an outstanding claim which means insurance companies won't quote we can help. Regardless of why you have been declined, we can help. The premiums for this type of cover are usually higher but do allow you the chance to build up your no claims bonus to get lower cover in the future. So there is insurance in Ireland for declined drivers. You just need to know where to go!
Refused Insurance?
We have a few specialist underwriters to insure people who have been refused car insurance. This is happening more and more frequently as insurers clamp down on the age of vehicles. A lot of insurers recently have refused to quote for vehicles aged over 15 years old. So now it is quite a normal occurrence to be declined insurance because your vehicle is over 15 years old. There are a lot of reasons you can be declined insurance and not just the age of the vehicle. If you have had a conviction for dangerous driving or even no premium you may find it really difficult to get some. That is where we step in. Whether it is for a conviction or no previous driving experience or a car over 15 years of age we will do our best to get you covered if you have been refused or declined.
How much could you save on your Car Insurance?
Just send us some basic information and we will be in touch.
Alternatively, if your past or present insurer has declined to quote you based on being a convicted driver then Quote Devil also specialise in Convicted drivers cover.
Business Details
Business Name:
QuoteDevil.ie
Description:
Cheap Online Quotes from Ireland's only exclusively online Car Insurance Brokers.
Address:
22 Pembroke St,
Dublin,
Dublin 2,
Ireland
Product Offering:
Cheap Car Cover
Product Description:
Cheap Quotes from one of Ireland's leading Insurance Companies. Make a Motor Comparison and see how much you can save!
Brokered By:
QuoteDevil.ie
Rating:
5
based on
79
reviews
Customer Review
Item Reviewed:
Auto Insurance
Review:
I tried a lot of companies for cover and received various quotes but the quote I secured from QuoteDevil.ie could not be topped for price and level of protection.
Product Reviewed:
Auto Premiums
Date published: 28/07/2016