Was Your Insurance Policy Cancelled by an Insurance Company?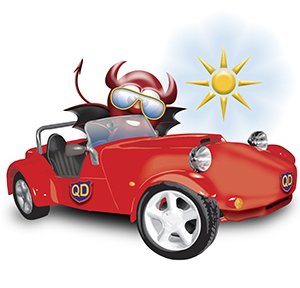 Has your policy been cancelled by Boxymo or any other insurance company? We may have the perfect car Insurance product and solution for you.
Boxymo can cancel your policy for things such as going over the speed limit or just not topping up your pay as you go mileage even if there is a short amount of time left. If that is the case, we may be able to offer you an affordable quote for your insurance policy.
If you are 19 years of age or over, we can offer you cover without a box or mileage restrictions on either Third-party Fire and theft or comprehensive cover even if your policy has been previously cancelled.
If you have your twelve EDT lessons (12 EDT lessons, (12th lesson completed within 18 months before taking out a policy with us) completed before taking out the policy with us and if you stay claims free, you will get a two year no claims bonus (2-year NCB) at the end of our policy, giving you a real boost and reducing your price.
Reasons for cancellation of your Insurance Policy
In Ireland, it is mandatory for every person who drives any form of vehicle to have an active car insurance policy. The consequences of having no insurance can be terrible to say the least. When you buy a car insurance policy from an insurer, then you have an agreement between you and the insurance company. If you do not fulfill your part in the policy, then the insurer can and will take action that will affect your policy with them. They may decide not to renew and cancel your policy but you will receive notice of this. The period of notice is 7-14 days for compulsory cancellation by the insurers.
Insurance companies are a business and they deal in risks and being able to assess risks and avoid losses is all part of how they survive as a business. Unfortunately, people have circumstances and situations outside of the normal, that is why there are many reasons they would cancel your policy at any time.
Insurance policies can be cancelled for a variety of reasons some include:
Non-payment
To many Claims
Criminal Convictions
False declarations
Fraud
Licence Suspension
Too Many Claims
If you file for too many claims during a short period of time, you may be considered to your insurers as a high-risk driver. In many cases, this can still happen it may not be your fault for such reasons as theft-related claims or the weather. Generally, your insurance company may tell you that they will not renew your policy rather than cancel it. This means they may cover you till the end of your current policy which would give you time to look for a replacement company.
Criminal Convictions
When you drive impaired or recklessly and get a conviction or a ticket, your insurer will be able to find this out. It is important to tell your insurer everything, even if you have points on your licence or your licence has been suspended. Your insurance provider will decide whether or not they want to keep insuring your vehicle depending on whether you have changed your driving habits or not.
False Declarations
Any kind of misleading details or false information on your application during a claim or even applying for a car insurance policy, then the insurer is obliged to cancel your policy with immediate effect. If it important that you are extremely honest with your insurer about any past claims or motoring incidents when setting up a car insurance policy. Failure to disclose all relevant information and declarations will result in the cancellation of your policy.
Fraud
People commit fraud for many different reasons and from insurance terms, this is not acceptable. People usually think if they commit fraud their premium for their insurance will be a lot lower. Some of the cases that may occur is if you lie about an accident or how many miles you drive your vehicle each year this would make you a high-risk driver to your insurance providers. Any type of misleading or fraudulent behaviour will result in your policy being cancelled on the spot it could cost you possible jail time or a significant fine. You can avoid this by filling your application correctly and informing your insurance provider of any changes in your circumstances along the way.
Licence Suspension
If your driver's licence has been revoked or suspended and your company finds this out without you declaring, they will then cancel your car insurance policy. This applies to everyone in the household. A lot of insurance companies will check your policy before renewal time. They could also find out about your licence suspension if you may have been involved in a car accident. If this occurs, it is important you inform your insurance providers straight away.
Car Insurance for cancelled Policies with Quote Devil
Are you fed up of your policy being cancelled, declined, or refused? Don't panic if you had a policy refused or cancelled, Quote Devil can help drivers who are finding it difficult to get affordable quotes due to cancellation of your policy. We recognise this situation and always have the right solution for you. We have partnerships with the leading insurers who specialise in cancelled policies. Take a few minutes to speak with one of our trained advisors to find you the best quote that is best suited to your needs.